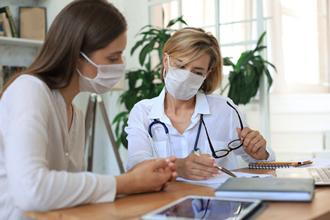 Rectocele, better known as posterior vaginal prolapse, results from a weakening of the tissue that lies between the vagina and rectum (the rectovaginal septum). This can lead to a bulge or herniation within the back wall of the vagina. This is a fairly common condition for women, but many women don't even notice symptoms. Unfortunately, sometimes rectocele can result in bowel issues. From regularly straining during bowel movements to vaginal delivery, there are many reasons why a woman may be dealing with a rectocele. If you think you could be dealing with rectocele, turn to a gastroenterologist to find out.
What are the symptoms of rectocele?
Some women with rectocele don't even know that they have it until their OBGYN discovers it during a routine wellness exam; however, if the bulging tissue is rather large then symptoms may appear. Signs of rectocele include,


Trouble with completing full bowel movements
Needing to apply pressure to the vagina or the rectovaginal septum to complete a bowel movement
Straining during a bowel movement
Frequent urges to have a bowel movement throughout the day
Rectal pain
Constipation


Other symptoms include vaginal fullness, bleeding, and pain with intercourse.
Treating Rectocele
If you aren't experiencing any symptoms, then your gastroenterologist may not recommend treatment since your daily routine isn't being impacted; however, if you are experiencing symptoms, the first course of action will be to improve bowel movements and to make them easier and less uncomfortable. Nonsurgical treatment options are usually enough to resolve any issues associated with a rectocele.
To prevent straining and constipation, lifestyle changes may include:


Staying hydrated
Eating a high-fiber diet
Performing pelvic floor exercises
Biofeedback to improve pelvic floor muscle function
Using stool softeners


If non-surgical options have not provided you with relief and your symptoms are interfering with your life, then your doctor may recommend surgery to restore and strengthen the rectovaginal septum.
While your OBGYN may recognize this problem while performing a routine exam, additional testing may be necessary. Along with your OBGYN, a gastroenterologist is also trained to be able to diagnose and treat this problem. Call your gastroenterologist to find out whether you could benefit from rectocele treatment.